If you are between the ages of 50 and 65 years and suffer from a disability that prevents you from working, you may be eligible for Social Security Disability benefits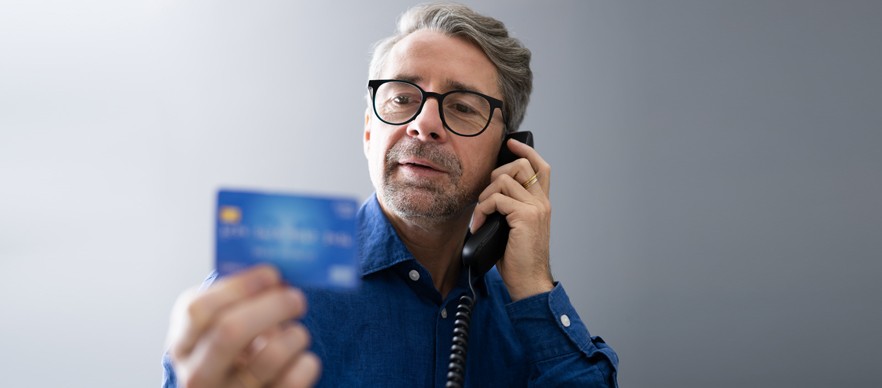 Fraud Facts and Fiction: 10 Things to Know About Social Security Scams
If you have a cell phone, you probably don't need us to tell you that attempted scams and fraud are an everyday threat. These parasite scammers target populations that they think are not savvy enough to catch on to their ruse — right or wrong, that often means they target the elderly, who are thought to be less technologically proficient and perhaps a bit more gullible when it comes to phone, email, and web scams.
We hope that after reading these tips you, and the loved ones that you share this with, will not fall prey to these scams, which can sometimes be very convincing.
10. Fiction: The Social Security Administration will never communicate with you via email.
There was a time when, to get any help from the Social Security Administration, you would have to go to your local office. You might have luck calling in if you waited for hours on hold. These days, like many government agencies, they have awakened to the reality of how services are delivered and do offer some services online and will correspond with you via email, according to their website.
9. Fact: The SSA will NEVER ask for sensitive information via email.
While the agency has awakened to modern times and began to provide services online and via email, it will never ask for sensitive information via email. If someone states that they are from the SSA and is asking for your Social Security number, date of birth, mother's maiden name, passwords, or any other personal information via email, it is a scam. If you are at all unsure about whether it is a scam or not, assume that it is a scam and go into your local SSA office rather than expose yourself to a predator's ruse.
8. Fiction: A credit freeze is sufficient to protect your Social Security number.
A credit freeze is a great way to ensure that nobody opens up a line of credit, a mortgage, or any other financial accounts without your consent. These work by contacting the major credit bureaus and asking them to enact a freeze.
But, this is not the only step you can take to protect your SSN. The Social Security Administration also suggests enacting two types of blocks on your Social Security account that will require anybody who wants to work with your SSN or change your information with the agency to first go to a local field office:
The eServices block, which disables anyone (including you) from viewing or editing your personal information on the internet. Once they add the block, you or your representative will need to contact your local office to request the removal of the block.
The Direct Deposit Fraud Prevention block, which prevents anyone, including you, from enrolling in direct deposit or changing your address or direct deposit information through my Social Security or a financial institution (via auto-enrollment). Like the eServices block, you or your representative will need to contact your local office to request removal of the block or make any future changes to direct deposit or contact information.

The SSA has additional tips for

Extra Security

on their website.
7. Fact: Phone scams are on the rise
If you have not been lucky enough to receive a phone call from someone proclaiming to be from the IRS or Social Security, and threatening you with jail time, death, or dismemberment if you don't immediately accede to their wishes and transfer large sums of money to them, give it time – the scammers will likely guess your phone number eventually.
First of all, none of these federal agencies will threaten you with jail time or other harsh punishments over the phone. If they were coming to arrest you, they certainly would not call first to warn you.
Second, these parasites feed on fear. They will threaten to take away your livelihood, your income, your government benefits, and may take it as far as threatening your freedom or life. The SSA, on their website, acknowledges the reality of these scams and warns people that they will never call and threaten you or threaten to suspend payment to you.
6. Fiction: The SSA takes payment over the phone or via email
If it is not clear yet, any phone call from the SSA demanding payment is a scam. If you are at all in doubt, once again, go to the local office in person and if they demand payment, then you have the option of making that payment in person. Common scams include asking you for payment (especially via gift cards — the federal government does not take gift cards), or an offer to increase your monthly benefits in exchange for payment.
5. Fact: Your local field office is the safest place to conduct transactions
With apologies to the realities of COVID-19, and with a deep understanding of physical disabilities that may make it difficult to go into your local field office, we still need to emphasize that the safest place to conduct any transaction with the SSA is at your local field office. Many services are now available online, on the agency's website. The agency also will correspond with you via email, postal mail, and over the phone, which minimizes your need to go into the office. But, if you have even a slight suspicion about the person you are dealing with that claims to be from the agency, go into the office.
4. Fiction: There have been so many data breaches that it doesn't matter anymore
We suppose this one depends on the person. Even the most rigorously private of us may find our information leaked in a data breach or hack. Just a couple of years ago, one of the major credit bureaus was hacked. Every few months, a department store or a major online service is hacked, and once that data is out, it is constantly sold and resold on the darker corners of the Internet.
With that being said, most of these data breaches involve snippets of information. They might get an email address and a password to a particular website. They might get a single credit card number. The fewer pieces of your identity puzzle that are out there, the less likely it is that you will face a major identity theft problem. Even if some of your information is already out there, it is still important to remain vigilant with the remainder of your information.
3. Fact: Shredders are highly underrated
Every month, you get paper statements from your bank that contain account numbers. You may get tax returns or employment documents that contain your Social Security number. Other documents might have your date of birth, maiden name, and other pieces of your identity puzzle that thieves search for. It is not a myth that these thieves do sometimes go to the trash looking for these types of documents.
The best solution is to buy a simple shredder from your local office store. If you have to retain paper documents, do so in a secure filing cabinet and if you wish to dispose of documents, shred those suckers first. Not only is it a good security measure, but it is also fun. And if you get a cross-shredder that dices the paper into little tiny pieces, it could make for fun confetti.
2. Fiction: The only remedy to identity theft is to apply for a new SSN
While obtaining a new Social Security number may help cure issues of identity theft, it is extremely difficult. That number tracks everything you do, from taxes to credit accounts, so the government and private companies make it very difficult to change the number.
Whether or not you attempt to obtain a new Social Security number, there are great steps you can take if you suspect identity theft.
Contact the Federal Trade Commission at 1-877-ID-THEFT (438-4338) or visit www.identitytheft.gov.

Place a fraud alert on your credit record with one of the three credit bureaus: — Equifax (1-866-349-5191) — Experian (1-888-397-3742) — TransUnion (1-800-680-7289)

Contact your financial providers (banks, credit card companies, etc.) to flag irregular transactions and to change your account numbers.

Check your Social Security earnings statement online to make sure your reported wages are correct.

Block electronic access to your Social Security accounts. Visit

https://secure.ssa.gov/acu/IPS_INTR/blockaccess
1. Fact: Lawyers make a great backup when dealing with thieves and credit agencies
If it feels like you are swimming in a cesspool filled with sharks, you probably are. Thieves, questionable identity theft protection companies that do very little, and even the agencies themselves that are supposed to safeguard your sensitive data and fail to do so, are dangers to your financial life. It can be extremely stressful dealing with all of these moving pieces while making sure you are addressing all of the effects of identity theft and proactively preventing further damage.
A lawyer can provide backup or handle most of this for you if you are dealing with issues of identity theft. You need to be proactive about your response to these scams, especially if you believe you have been compromised. And if you are on Social Security or disability, and your identity has been compromised, it is paramount that you immediately contact the Social Security Administration and secure your account with them, as well as ensure that your benefits are directly deposited into a bank account that has not been compromised.