How Much Do Social Security Attorneys Charge?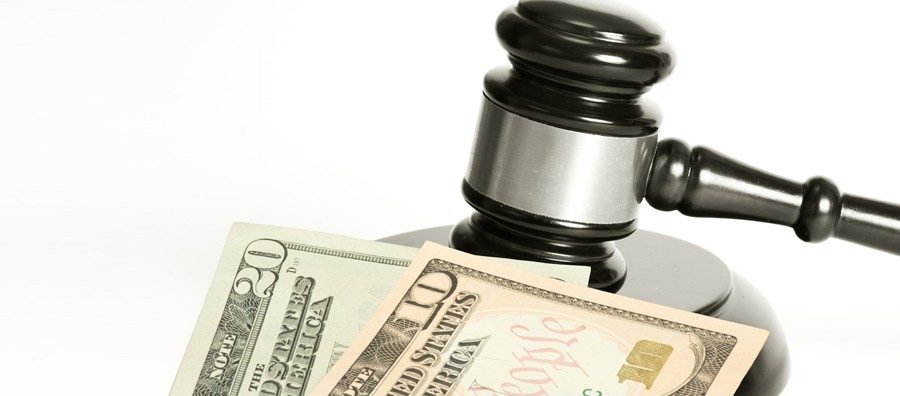 If you are disabled to the point where you can no longer work, it is extremely important to take action and apply for social security disability benefits. Unfortunately, many people who may be eligible for benefits opt not to apply or get discouraged if they receive an initial denial letter. This is where an experienced and knowledgeable disability lawyer comes into play. When you hire a lawyer, they can help guide you through the administrative morass and complexities related to the disability benefit application process. If you are contemplating retaining counsel, there is a good chance you will wind up asking, "how much do social security attorneys charge?"
Here is the answer – most disability lawyers do not charge any up-front fees. Yes, you read that correctly, they do not ask you to pay anything out of pocket upfront. In addition, most disability attorneys do not require you to pay a retainer to work on your Social Security disability case. The vast majority of disability attorneys operate on contingent fees. This means they are only paid if they prevail in your case and secure disability benefits on your behalf. Similarly, if you are deemed not to be not disabled and your benefits application is denied, you do not have to pay anything to your lawyer.
How Contingency Fee Agreements Work
When you initially agree to retain a disability lawyer, you typically have to sign a contingent fee agreement. This agreement typically includes a provision that enables the Social Security Administration (SSA) to pay your legal representative if your disability benefits claim is approved. In most cases, the SSA will review the contingent fee agreement to make sure it meets federal guidelines. This review is necessary to ensure your lawyer receives only what they are entitled to. Lawyer's fees in disability benefits cases are set forth under the Social Security Act.
Limits on Legal Fees
In addition to only paying your social security disability benefits lawyer when your application is approved, there are specific, statutory limitations placed on the percentage fee your lawyer can receive. For disability benefits cases, a lawyer's legal fee is limited to 25 percent of the past-due benefits you are awarded by the SSA, or up to a maximum of $6,000. However, in some contingent fee agreements, an additional fee can be charged if you wind up appealing your disability case to federal district court.
As mentioned, you attorney will be paid out of your past-due benefits, also known as "backpay." If no back-dated benefits are awarded to your, your attorney will not receive a fee. However, in this scenario, your attorney is allowed to file a fee petition to SSA to request a fee payment.
How Disability Backpay Is Calculated
Once you are approved for benefits, SSA typically calculates the amount of backpay you may be owed. For disability benefits, your backpay will generally include retroactive benefits you are owed from the date you were approved back to the date the SSA determined your disability began. However, the maximum timeframe is 12 months back from the date of your application.
Again, the most a disability benefits attorney charge is 25 percent of your backpay for their services, up to a maximum of $6,000. For example, if your back-dated benefits are calculated to be $10,000, your lawyer would be eligible for a fee of $2,500 and you will pocket $7,500.
Ask About Case Costs
Before you decide to retain a specific disability lawyer, make sure to ask whether you will be charged for case expenses, in addition to the lawyer's fee. If the lawyer advises that they charge clients for cases expenses, be sure to ask what types of expenses are charged.
In most disability benefit cases, during the course of representation, it is fairly common for a lawyer to request a copy of your medical bills, medical assessments and examinations, school records, work records, etc. Requesting and compiling these records can be expensive. Generally, clients are asked to pay these costs separately from the attorney's fee. Other expenses may include charges for copying and postage. You may be asking yourself, "what type of case cost will I be asked to pay?" Do not fret. In most cases, the total amount of case costs is a couple hundred dollars.
There are certain instances where a disability lawyer will ask you to pay some case costs upfront. This is allowed under federal law, so long as the attorney maintains the funds in a trust until it is needed. However, it is more common for disability attorneys to front these case costs. Then, once the case has closed, regardless of whether you win or lose, the attorney will send you a bill requesting reimbursement for any funds fronted during the case.
Why It Makes Sense to Hire a Lawyer to Help with Your Disability Benefits Case
There are numerous reasons why it makes sense to hire a disability benefits lawyer. An attorney typically handles an array of responsibilities at all stages of the benefit application process, including:
Helping file your disability benefits application;
Ensuring appeal deadlines are met;
Collecting and examining evidence; and
Developing the strategies and arguments that will improve your chances of reaching a successful outcome.
While the advantages of having the assistance of an experienced disability attorney seem obvious, there remain a significant number of people who likely qualify for disability benefits who opt to "go it alone" without any legal counsel. This is a recipe for disaster that routinely leaves them frustrated, disappointed, and unable to access the benefits they are owed. Do not make this mistake. Fill out the free evaluation on this page to get connected with a top-notch disability benefits lawyer.
Ready to Contact an Experienced Disability Lawyer? Take Action Now
If you have a disability and are unable to work, now is the time to take action and contact an experienced disability attorney to discuss your legal options. If you apply and are approved for benefits, you will receive financial assistance on a monthly basis that can be used to help pay for your food, housing, and medical bills. Take action by filling out the free evaluation form on this page.