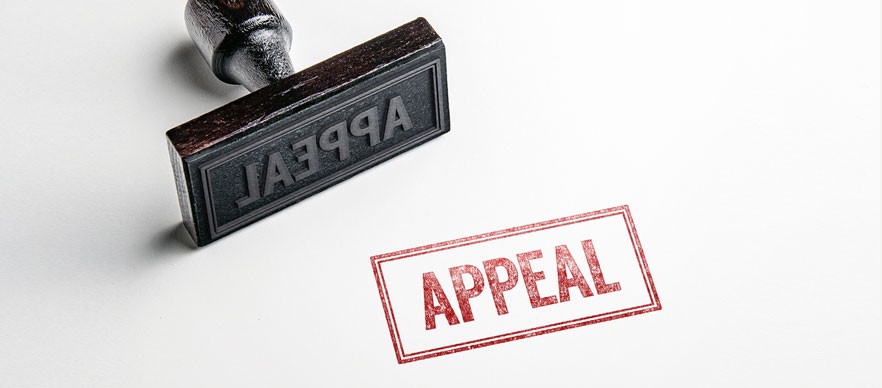 What is the Social Security Disability Reconsideration
When applying for Social Security disability benefits, do not be surprised if your initial application is denied. According to data from the Social Security Administration (SSA), close to 70 percent of initial disability applications are denied. As you can see, if your disability benefits application is denied, you are not alone. The key is to not give up hope and press forward by filing an appeal of the denial. The first step of the appeal process is to request reconsideration.
How to Request Reconsideration
If your disability benefits application is denied by SSA, you do not have an infinite amount of time to seek reconsideration. In fact, you need to take action sooner rather than later. If you fail to file your request for reconsideration within this 60-day window, you will be forced to go back to square one and re-file a new application.
When filing your request for reconsideration, your disability benefits application will be returned to the SSA so an assessment can be conducted. Do not be surprised if your reconsideration request is returned to the same office that denied your initial application. This is fairly common but be rest assured that a different examiner will be assigned to review your application.
When you file the reconsideration request, make sure you take the time to review your initial disability benefits application. For example, look through the application and the records you provided to see if there were any gaps in treatment or other issues that may have generated a red flag during the SSA's review. This review is important because, in many instances, applicants will discover important information was inadvertently left out or missing. If you can pinpoint an area of concern or missing record, it could mean the difference between a successful reconsideration appeal and the need for further proceedings.
How Long Does the Reconsideration Process Take?
When you request reconsideration of your disability benefits application, expect the review process to take anywhere between three and five months. Once the SSA reaches a decision on your reconsideration appeal, the agency will send you a letter detailing its decision on your disability benefits application. This letter will also detail how the SSA reached its decision on your disability benefits application.
During the reconsideration process, make sure to provide the SSA with updated information concerning your doctor's visits, new treatments, any work activities, and so forth.
Be sure to submit your reconsideration request as quickly as possible. While you technically have 60 days to submit your request for reconsideration, it is important to remember that the longer you wait to file your reconsideration request the longer it will take to receive a decision regarding your appeal for reconsideration.
You may wish to consult with a Social Security Disability attorney to assist you in your reconsideration appeal. While you are not required to have an attorney during this process, your chances of a successful appeal can be increased significantly by retaining an attorney to represent your interests in this matter.
Ways to Improve the Likelihood That Your Reconsideration Request Will Be Approved
When filing a request for reconsideration, it is important to do all that you can to strengthen your case in order to increase the likelihood of having your disability benefits application approved at this point in the process. Here are some specific tips:
Do not rush completing the claim forms. Invest the time into completing each section carefully and diligently.
Complete a form listing all of your medical providers, including their contact information (e.g., phone number, fax number, mailing address, email address, etc.).
Provide as much documentation as possible necessity, especially medical documents reflecting the severity of your condition. This is important because those documents will be used to support your disability benefits application. In fact, if you do not provide detailed medical records and other relevant records, there is a higher risk that Disability Determination Services (DDS) will be unable to determine the severity of your condition and deny your application.
Make sure DDS receives all of your medical records and any other supporting documentation related to your diagnosis, treatment, and so forth. As mentioned above, the more supporting documentation you can provide to DSS, the better chance they will understand the severity of your condition and ultimately approve your application for disability benefits.
Retain the services of a respected and experienced social security disability benefits attorney. When you have a lawyer on your side, they can assist you throughout the process, including the collection and compilation of supporting documentation.
Why You Should Retain a Social Security Disability Benefits Lawyer
The biggest reason you should retain an experienced social security disability benefits lawyer is because a lawyer actually improves your chances of securing valuable benefits. In fact, multiple studies have shown that applicants who are represented by a disability lawyer are more likely to have their benefits application approved. These studies showed that an applicant with legal counsel is three times more likely to have a successful disability claim.
In addition to increasing the likelihood of your disability benefits application being approved, there are multiple other benefits associated with hiring a lawyer. For example, when you hire an experienced disability attorney, it is a low-risk, high-reward decision since you pay nothing out of pocket for the representation. This is due to the fact that most disability attorneys represent clients via a "contingency fee." Basically, this means that your lawyer will not be paid unless and until you get paid.
You have the option to hire a disability benefits attorney before filing your benefits application or at any time during the claims process.
What To Do If Your Reconsideration Request is Denied
If the SSA denies your reconsideration request, you have the option to continue with the appeals process. The next step would be to take your case before an administrative law judge at an appeal hearing. As mentioned, it is strongly recommended that you retain the services of an experienced disability benefits attorneys to help you in preparing for the hearing.
Need Help Applying for Disability Benefits? Take Action
If you are contemplating filing an application for Social Security Disability benefits, the process may seem intimidating, especially if your first attempt to apply is denied. This is why you should take action by filling out the free evaluation form on this site. When you fill out the form, you could be matched with a respected and experienced lawyer who understands the inner-workings of the SSA's Blue Book and what criteria is needed for your claim to be approved.