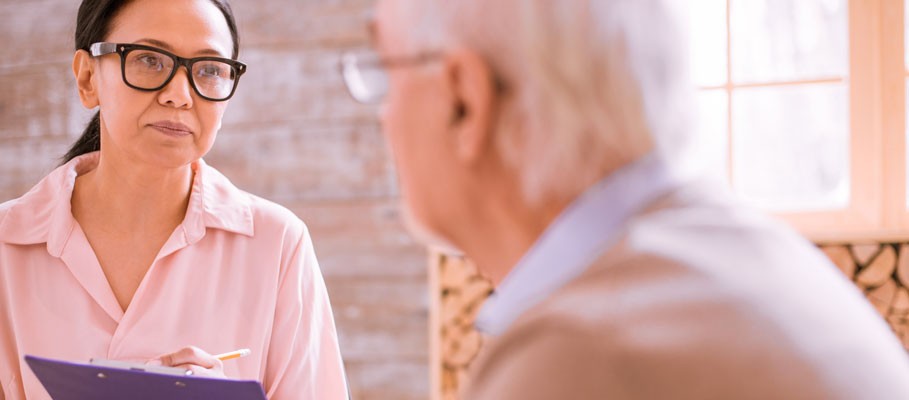 Advice on How to Prepare for Your Disability Interview with the Social Security Administration
If you are applying for Social Security disability benefits, it is important to be prepared for a multi-phase, intensive review process that is conducted by the Social Security Administration ("SSA"). For example, when you apply for disability benefits, expect a call or other correspondence from your local Social Security office looking to schedule a time to conduct an in-person interview at the office or a phone interview. The Coronavirus pandemic likely means that an SSA representative will likely seek to conduct a phone interview with you about your disability benefits application.
This interview is extremely important and can directly impact the viability of your disability benefits application. To ensure you have the best chance possible to successfully complete this interview, here is some advice to assist you in preparing for the interview.
What the Social Security Administration Wants to Know
One of the primary reasons you have to participate in an interview with a representative from the SSA is because the SSA wants to ensure you have a disability that qualifies for benefits. For example, the interviewer will be looking to assess whether your disability impacts your ability to work and function on a daily basis. As a result, you should be ready to answer questions related to how your disability has impacted you and how it has prevented you from working.
In addition to assessing your disability, the interviewer is also likely to ask you about what type of work you have done prior to becoming disabled. The interviewer is also likely to ask you about educational background and professional training. These questions are important because it will provide insight on whether your disability prohibits you from doing any type of work, or just prohibits you from working in a specific career. For example, if you were diagnosed with a serious condition that impacts your right leg and your ability to walk, it could hinder you from working in construction or another labor-intensive field, but may not impact your ability to engage in administrative work.
Along with your professional background and work experience, you should be prepared to answer questions about your medical treatment, including prior treatment and current treatment regimen.
The interviewer might also ask you about your capacity to care for yourself or engage in daily activities. In addition, the interviewer might also ask how long you are able to comfortably sit, walk, or stand or how much you can lift.
If you are suffering from a disability related to a mental illness, the interviewer might ask you about your ability to engage with other individuals and whether you are taking any prescription medications.
Generally, the interview with an SSA representative will typically take roughly one hour to complete. Though, it may take longer depending on the complexity of your case and your level of preparedness.
Review Records Before the Interview
Prior to your interview, it is important to invest some time in compiling medical records that you have that could assist your benefits application. Examples of relevant medical records and documents include:
Letters from your doctor, or doctors concerning your condition;
Medical records related to treatment visits;
Hospitalization records; and/or
Testing records
If you are applying for Social Security Disability, make sure to review your application for Disability Insurance Benefits
How to Respond to the Interviewer's Questions
If you are feeling anxious and intimidated at the prospect of being interviewed by an SSA representative, do not fret. Having feelings of unease is perfectly understandable, but you should not feel overwhelmed. A good rule of thumb, when responding to the interviewer's questions, is to do so honestly and based in fact. Basically, your responses should be direct and provide sufficient detail that addresses the specific question.
If there are aspects or activities of your life that you cannot do alone, make sure to clearly explain these setbacks and adversities. For example, if you are unable to operate an automobile and need to have someone drive you from Point A to Point B, you should explain this to the interviewer as evidence as to why you are unable to continue working. Another example is if your medical condition has directly impacted your ability to concentrate or adversely effected your memory or critical thinking skills. These are additional reasons why you would not be able to successfully obtain and maintain a job.
To help quell your anxiety about the interview, remember that the interviewer is not out to "get you" and they are not engaging in a cross-examination that would typically take place in a courtroom. The interviewer is simply doing their job and is compiling information that will be used when analyzing your benefits application. It is one component of your overall application, so even if you do not have a "great" interview, it does not mean that your application will be denied.
Proper Preparation is Important
Another way to help reduce any anxiety or unease about the interview is to engage in pre-interview prep. For example, you may want to prepare answers ahead of time so that you do not panic or get overwhelmed when the interviewer asks you a specific question. Remember, even in a relaxed situation, it is quite common for people to freeze and not answer right away to a specific question. As mentioned earlier, the interview is just one aspect of your application so do not feel bad if it takes you a moment to answer a question or you have difficulty providing a response.
Does It Make Sense to Hire a Disability Benefits Lawyer Before the Interview?
You should consider contacting an experienced disability benefits lawyer prior to your interview with the SSA. When you retain the services of an attorney, they can provide further insight and guidance on what to expect during the interview. In addition to assisting you in preparing for the interview, having a lawyer on your side can increase your likelihood of receiving disability benefits. For example, the Government Accounting Office (GAO) conducted a study that revealed when an applicant retains a lawyer to help them with their case, the applicant is three times more likely to have their disability benefits claim approved by the SSA.
Need Help with Your Disability Benefits Application or Interview? Take Action Today
If you are applying for disability benefits, being proactive about preparing your application and for the interview with an SSA representative is important. This is why you should fill out our Free Evaluation Form to schedule a free, confidential consultation with a local Social Security disability attorney. You will have the chance to ask questions about the claims process, timelines, documentation, and any concerns you may have.